Takalvans On Tour- Featuring the Crusader Family Bunkie & Family Palace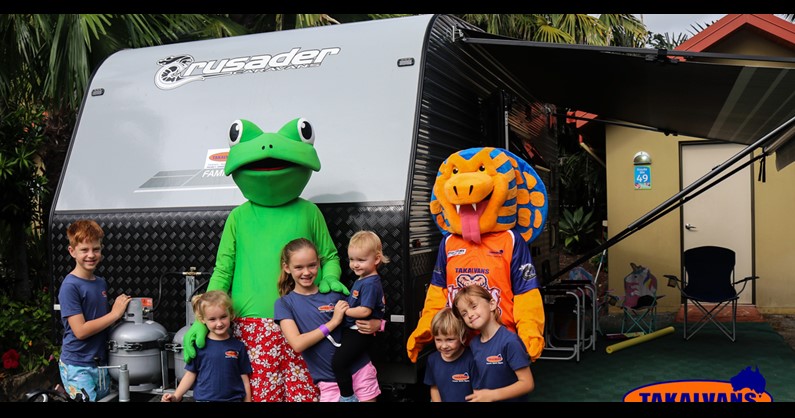 The two Dale's from Takalvans and their families hit the road in their Crusader Caravans for the Whitsundays with one extra addition to the travel party, Takalvans Taipans mascot "Fang", who was super keen to meet Gavin from the Big 4 Adventure Whitsundays Resort. 
The kids had plenty to do at the Big 4 Adventure Whitsundays Resort including;
Animal Farm
Pedal Karts
Kids Club
Water Park
Jumping Pillow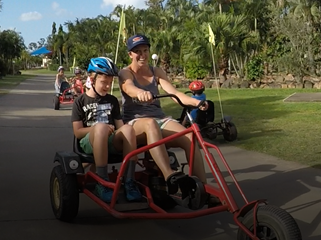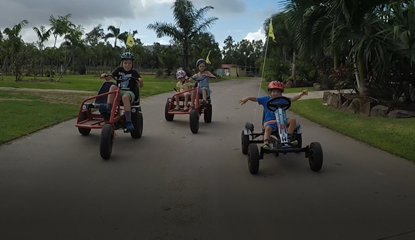 Everyone enjoyed the local hospitality at Airlie while they soaked up the sunshine and beautiful scenery that attracts so many tourists each year. Another great spot is the Conway Beach Tourist Park and George's Diner where spiders and milkshakes were the flavour of the day.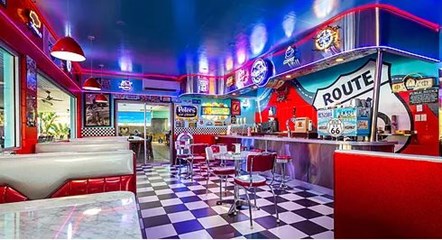 A short half hour drive to Cedar Creek Falls near Proserpine allowed everyone to cool off from the North Queensland heat while enjoying picturesque views.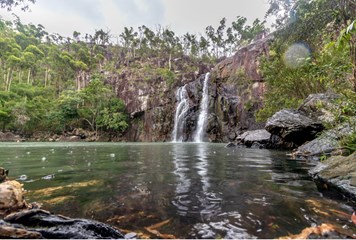 On the trip home we stopped off at the beautiful beach-side location of Clairview for lunch. This presented a perfect opportunity to drop in a line while the kids were on crocodile watch.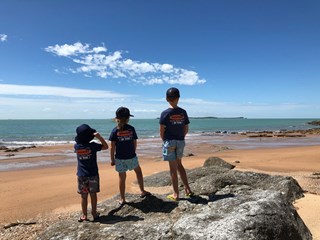 Overall, both the Crusader Family Bunkie and Crusader Family Palace towed like a dream. The kids were comfortable overnight and there was plenty of storage space to pack up all the necessities for a week away in the Whitsundays. The Crusader Palace was the first new caravan that Dale Rethamel has taken away without any hiccups being small or large. However, being a perfectionist he has a small list of improvements that he will be recommending to Crusader Caravans. 
Want to know more about our current family caravan range? 
Click Here or contact our friendly sales team.