Takalvans - Full After Sales Support
Did you know Takalvans offer full after sales support including service, repairs, insurance repairs, spare parts & accessories.
Our friendly team can also assist you with a range of products to upgrade your caravanning experience. Learn more below. 
---
BBQARM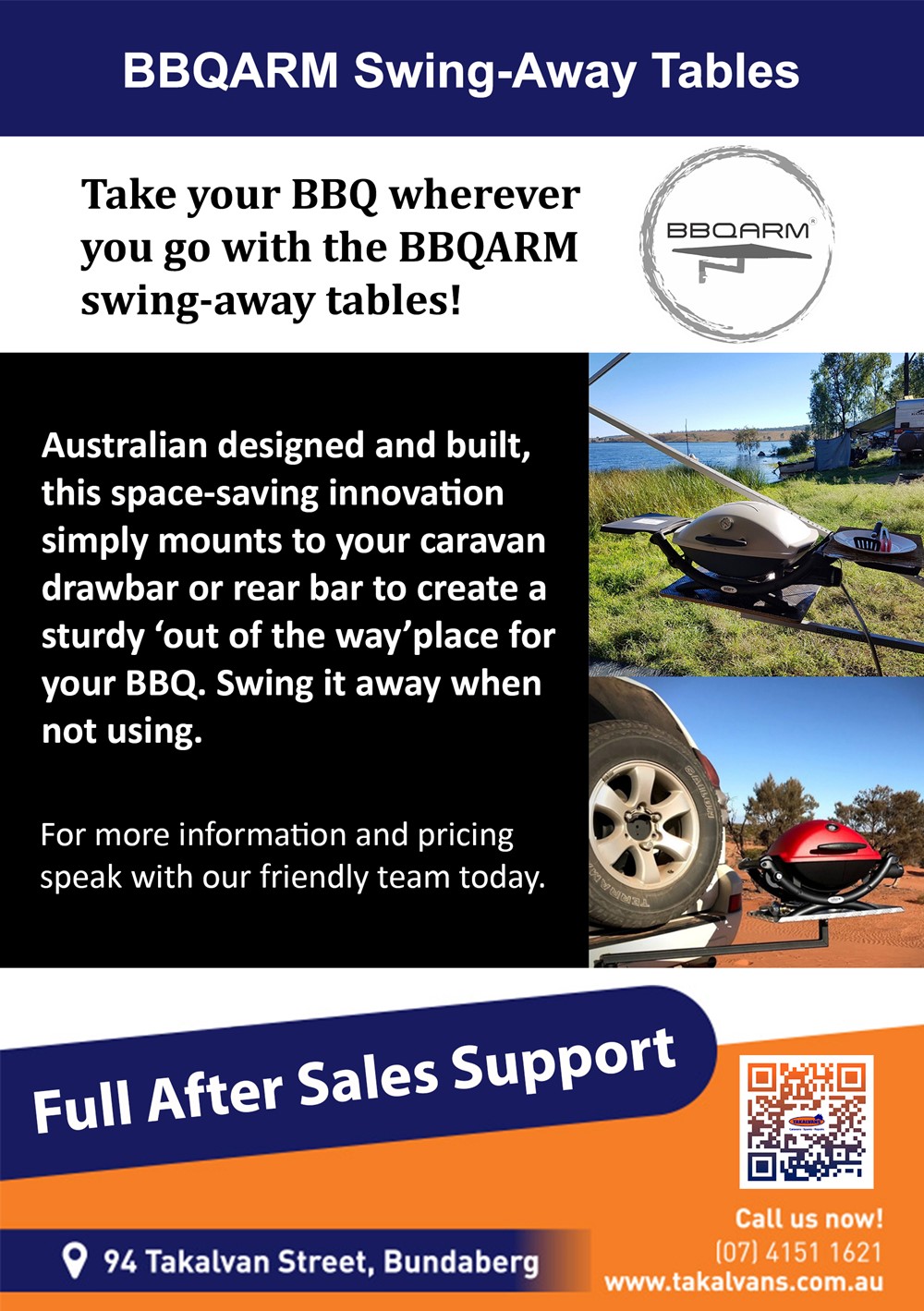 In Stock Now
---
BMPRO
Battery management systems, battery chargers, lithium batteries, smart RV systems, towing safety & accessories!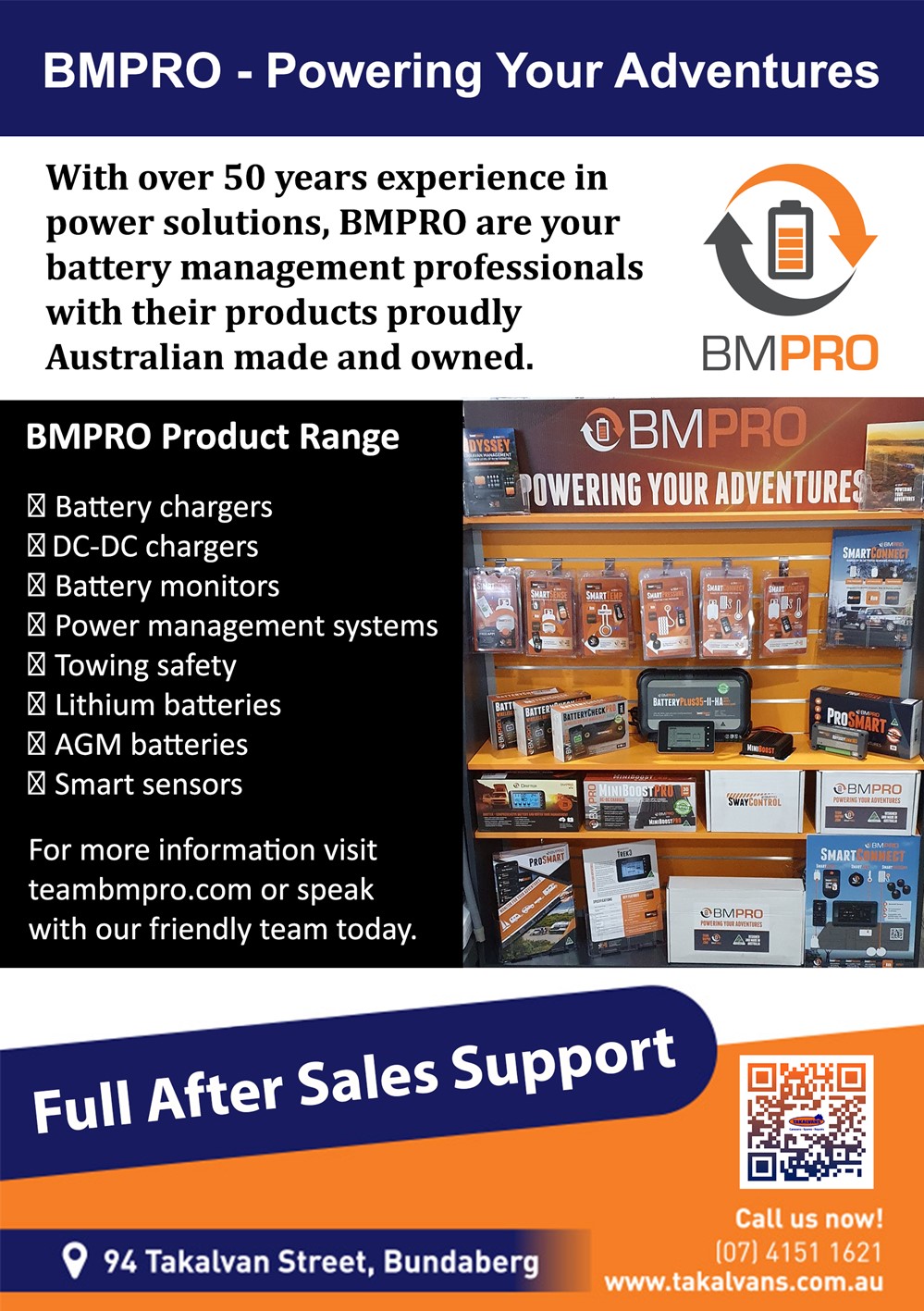 ---
Reduce the amount of dust entering your caravan when you're hitting the dirt roads with the Dometic Dust Reduction System.
Features Include
Filters out dust particles with a PM10 filter
Dust filters can be easily replaced from inside the caravan.
Reduces cleaning time after caravan trip
Non-powered operation requires no opening or closing of vents.
Versatile Installation - Simple and clean design that can be installed in a range of rooftop openings from 285 x 285 to 400 x 400 mm.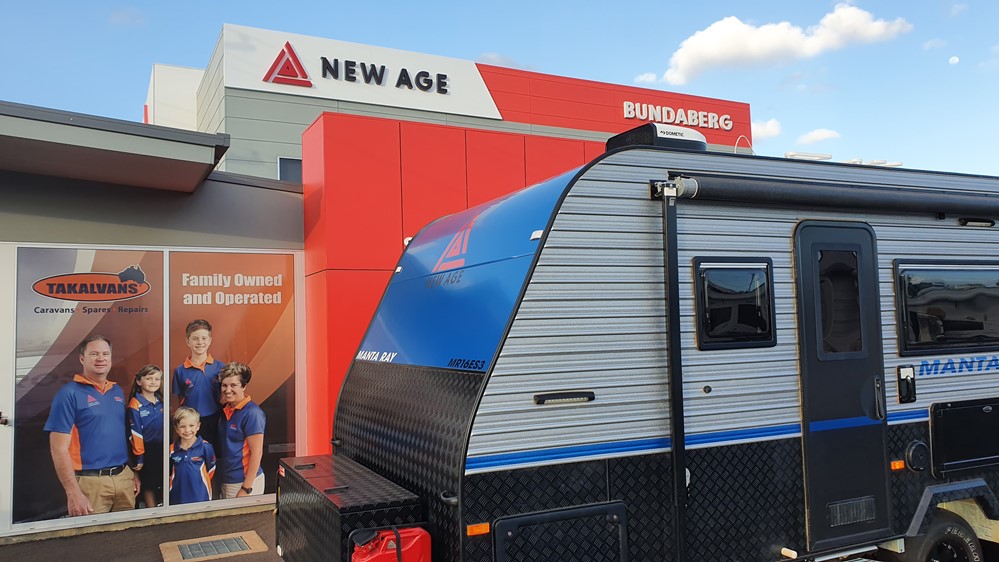 Buy Now - $750
---
Dometic 2100VA Portable Inverter Generator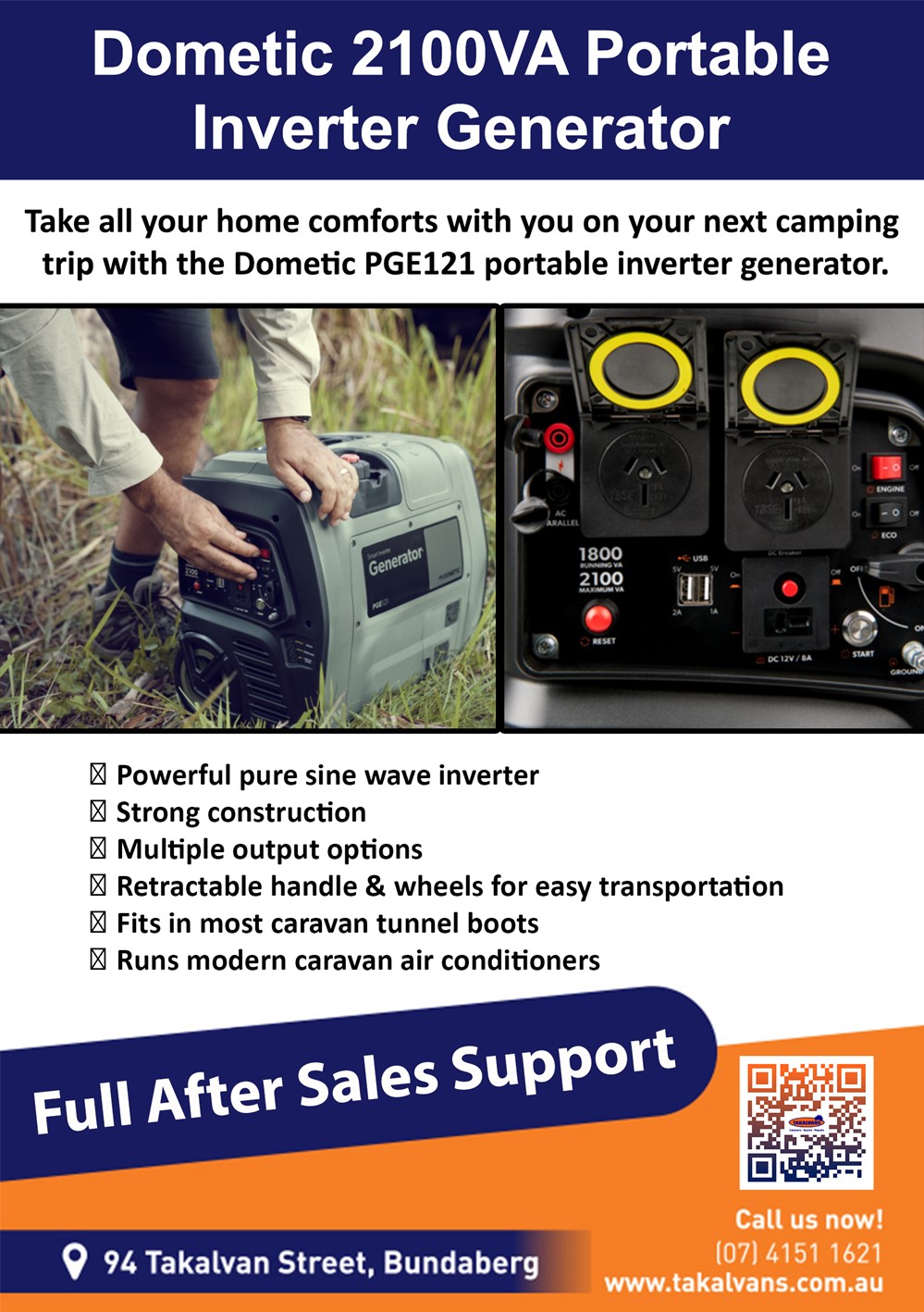 Buy Now - $1,400
---
Seriously the best bike racks you'll every buy!
✅ Can be fitted to almost any caravan, camper-trailer or vehicle
✅ Accommodates bikes of all styles & size
✅ Strong steel construction for long term durability
✅ Fold down centre post for fast loading and unloading
✅ Australian made & owned
In Stock Now
---
Hayman Reese Weight Distribution Systems improve safety, handling, control and comfort when towing. When using a Weight Distribution System, the ball weight remains the same, however, the load is evenly distributed across all of the axles. This restores the tow vehicle to its correct operating balance, carrying the caravan rather than dragging the load.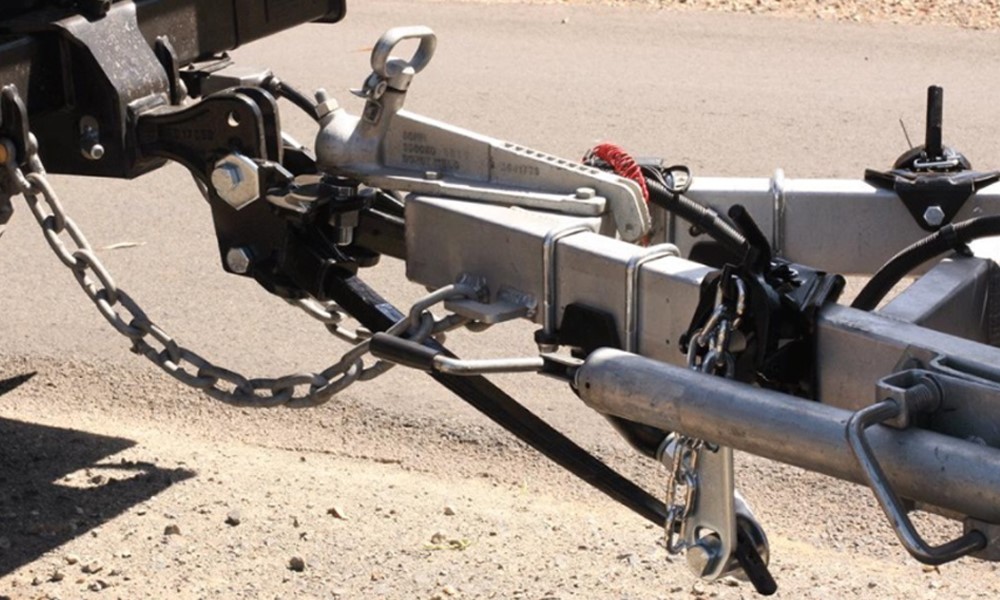 Buy Now - $720 (Medium Duty 600 lb - Standard Series)
---
Kakadu Annexes
Kakadu Annexes has long held a reputation for the production of top quality RV, campervan and caravan add-ons. With a longstanding dedication to top quality design and production using carefully chosen materials, you can trust them when it comes to ensuring your annexe addition is essential.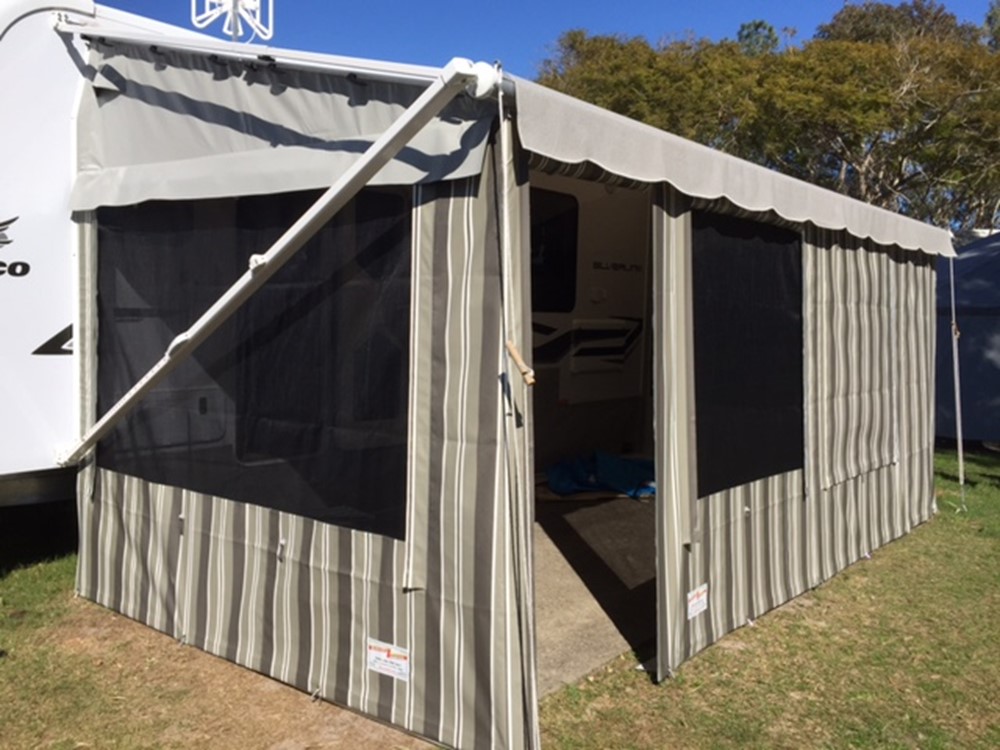 ---
MSA Towing Mirrors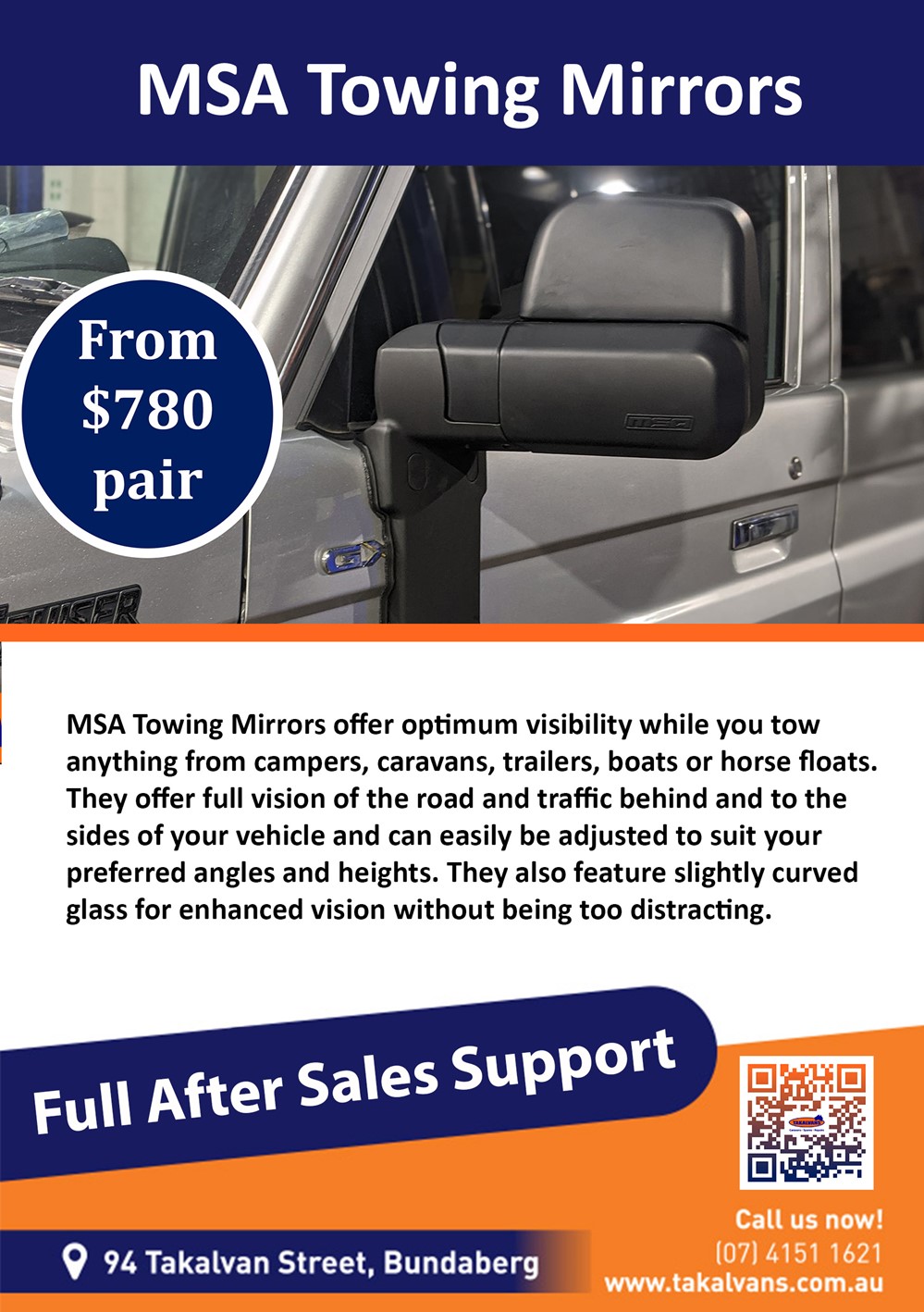 ---
MSA Fridge Drop Slides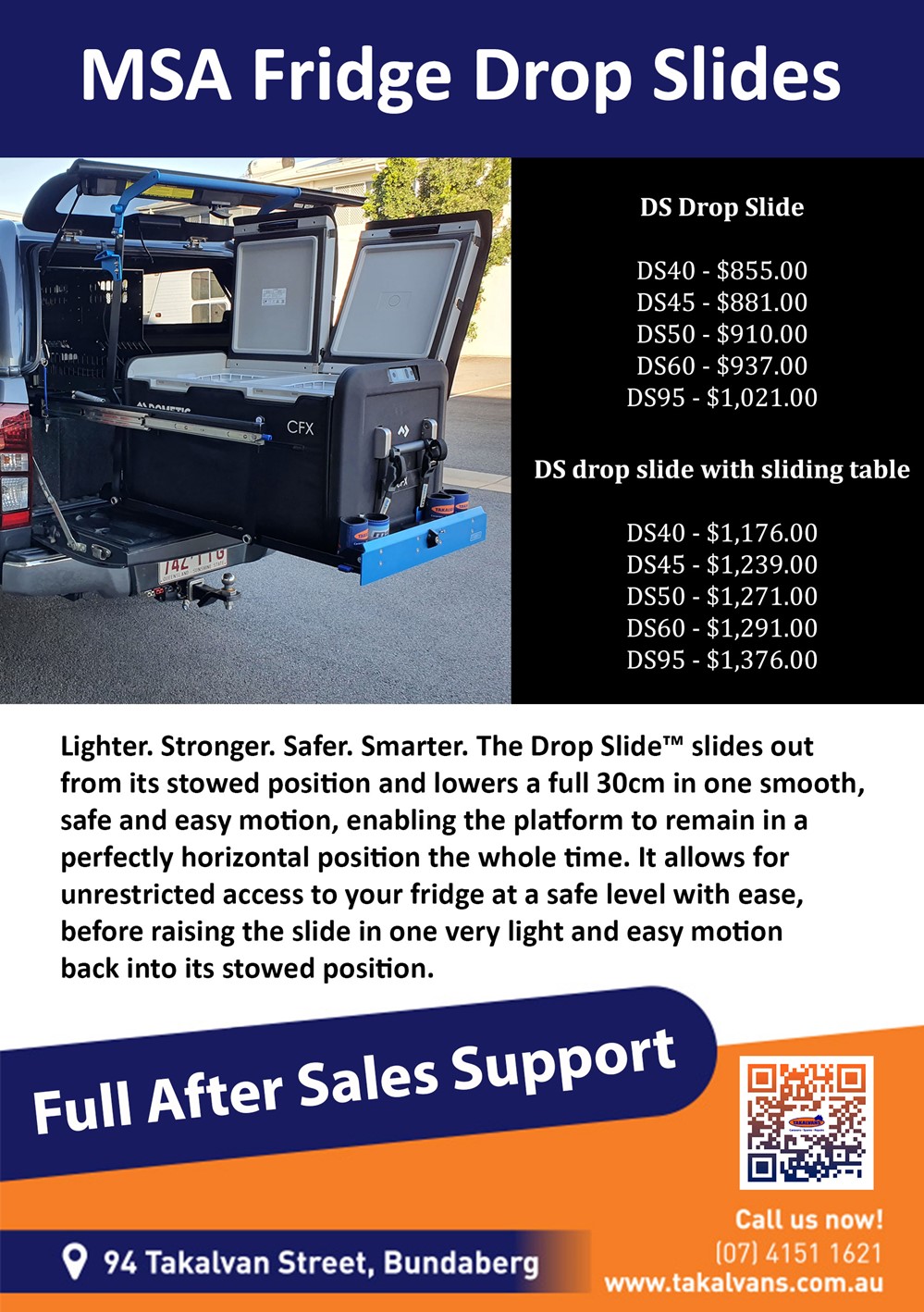 ---
AWN Extended Warranty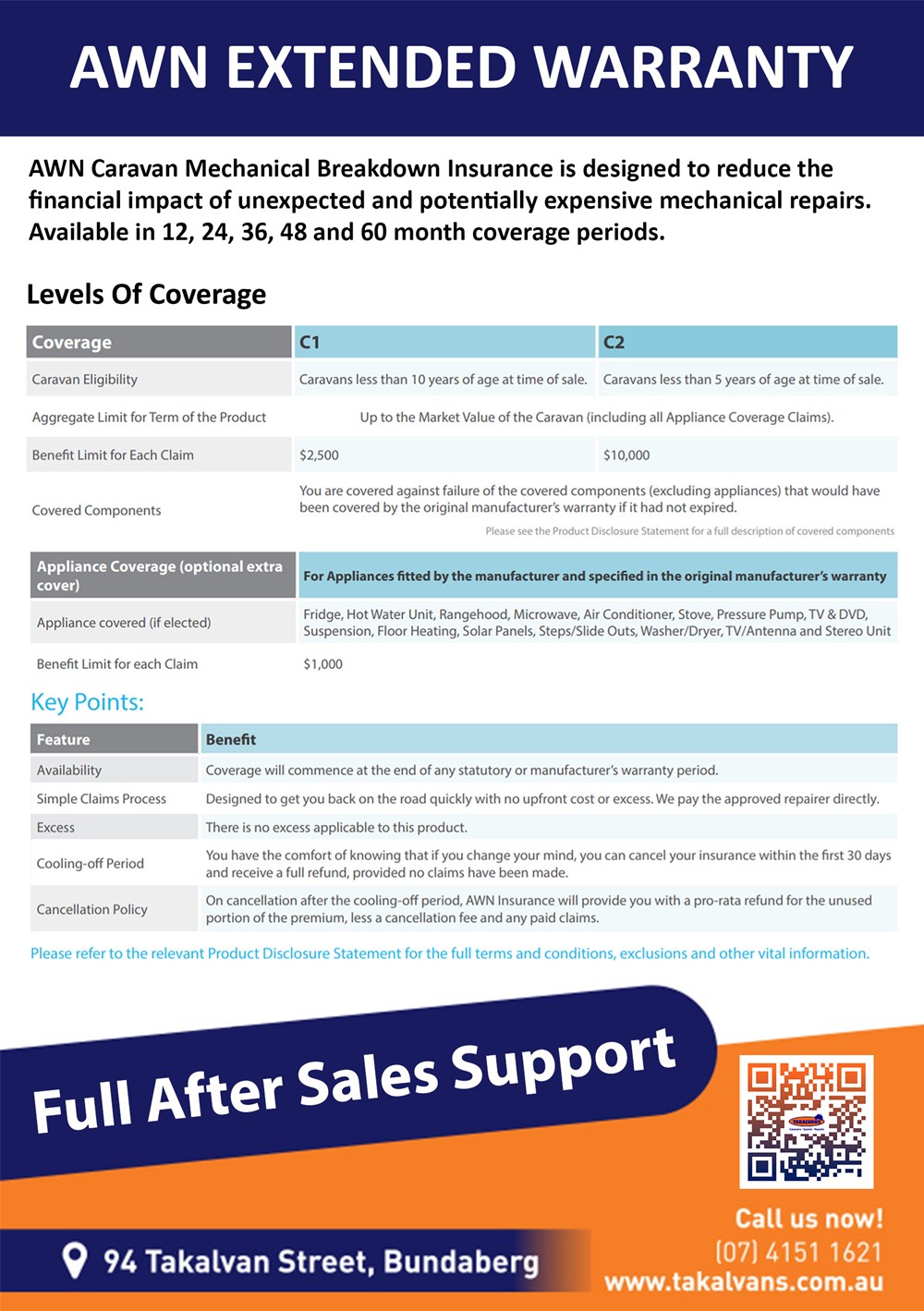 ---
Premium New Age Caravan Accessories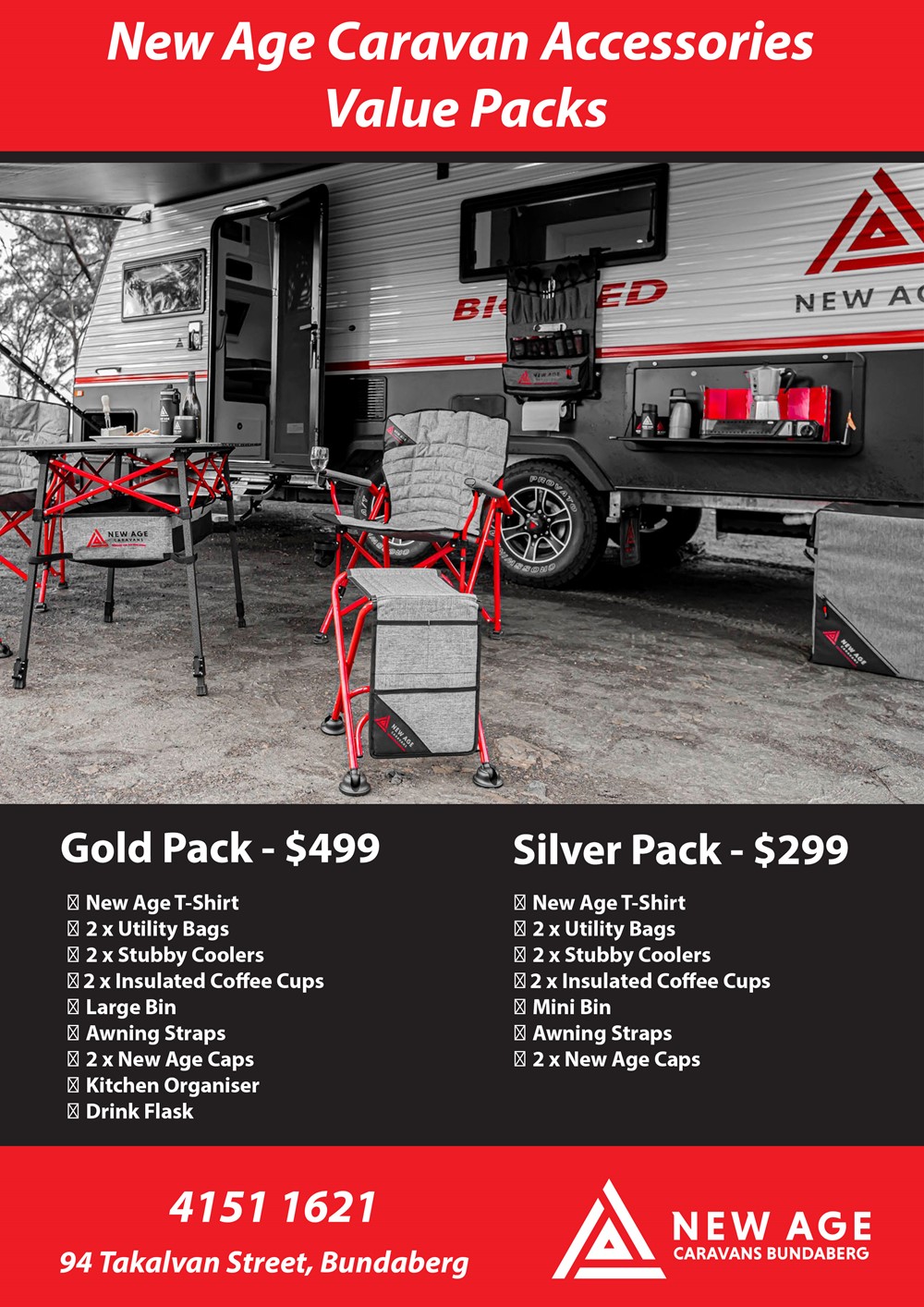 Want to know more about the New Age Caravan Accessories range? Click Here
Or if you'd like more information about any of the products mentioned contact our friendly team today.
---
Here's what some of our customers had to say:
Great family business with old fashioned values. Good value for money new and used caravans and very knowledgeable with all aspects of the sale right up to handover. Would recommend you give these guys a chance before signing with others as you get what you pay for.
- Wil & Raelene Haberer via Facebook
---
Picked up our new van today the service we had was absolutely excellent. Dale went through everything thoroughly with us and the van itself was spotless. We have dealt with Takalvans before and there after sales service is always first rate we wouldn't go anywhere else.
- Sue & Denis Williams via Google
---
Friendly staff and professional service. We were very happy with our buying experience from the first phone call to the handover. Staff were not pushy at all, very relaxed, country hospitality. We look forward to driving the 3.5 hours for future services as we are happy to support this lovely family run business.
- Jason & Michelle Brew via Google
---
May I just say how amazing all staff at Takalvans in Bundaberg are. Never have I purchased something and felt so relaxed with a team of people. When they say welcome to the Takalvans family, they truly do mean family. It's companies like this that give your company a great name and want people like myself to recommend New Age and Takalvans.

- Nev & Mel Ohl
---